The Art of Ringo Starr
& Images of the Beatles
Ringo Starr will be making a guest appearance at Silver K Gallery to meet fans and sign his beautiful artwork in February. To celebrate Ringo visiting Melbourne and Silver K we are proud to present an exhibition of over 100 images featuring hand signed artwork by Ringo Starr & photographs of The Beatles. This is the first ever showing of Ringo's art in Australia, and with over 40 of Ringo's individual pieces on display, this exhibition takes visitors on a magical journey through a collection of whimsical Pop art images presented as fine art limited editions on paper and canvas. Each image is formed from drawings Ringo creates on his computer and all are individually hand signed by the artist. For Ringo and art fans alike, this is a show not to be missed.
"Painting Is My Madness"
The Art of Ringo Starr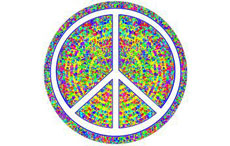 Ringo Starr will also be performing in Melbourne alongside his All-Star band at Festival Hall.