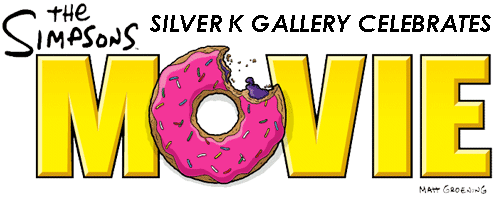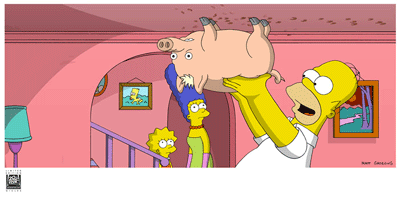 "Spiderpig"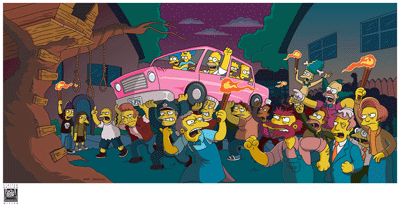 "Angry Mob"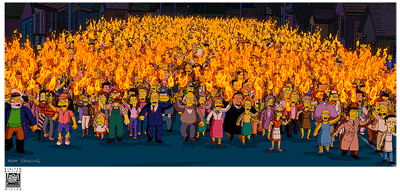 "Crowd With Torches"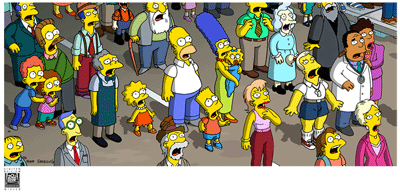 "Crowd Aghast"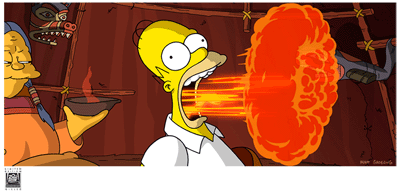 "Flaming Homer"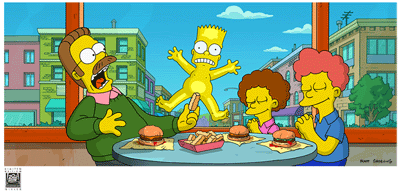 "Bart On Window"
"Homer And Bart On Bike"
"The Zesty Fork
"
"Family On The Plank
"
SPECIAL HAND PAINTED LIMITED EDITION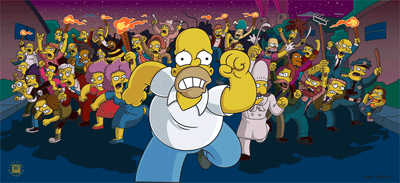 "Run Homer Run"
This publicity image from "The Simpsons Movie" features Homer running from an angry mob of Springfieldians. Limited to only 350 pieces, this hand-painted limited edition is composed of a painted cel layer of Homer with the citizens of Springfield printed as a fine art giclee background

---
© 1998-2008 Silver K Fine Art Pty Limited (ABN 61 005 884 748)
©1998-08 Silver K Fine Art P/L. All rights reserved, All images/animation throughout this site are copyright their lawful owners.