PIECE OF THE MONTH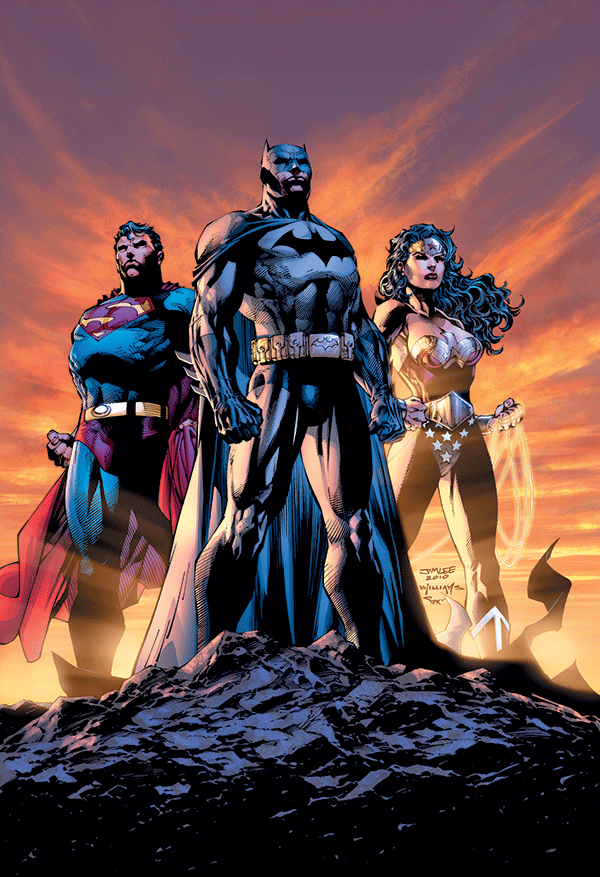 In 2010 the book, "Icons: The DC Comics and Wildstorm Art of Jim Lee" was published. Jim Lee is the Publisher of DC Comics and one of the most successful and popular artists to work in comics. He is revered by fans worldwide thanks to his hyper-dynamic artwork and innovative character and costume design. His work on Batman and Superman — not to mention his legion of WildStorm heroes including WildC.A.T.s, Divine Right and Deathblow — was celebrated in this beautiful hardback, which included an exclusive interview with Jim Lee, a tour of his studio and hundreds of full-color illustrations and pencils spanning his entire career. This magnificent image "Icons" was the cover illustration for the book
"Icons"
















BATMAN - SUPERMAN - SPIDERMAN
X MEN - SILVER SURFER
ALEX ROSS PIECES: JUSTICE LEAGUE OF AMERICA
WONDERWOMAN - GREEN LANTERN












Firefly - Truth and Resistance
Limited Edition Lithograph on fine art archival paper
Edition: 395
Silver K Gallery has a very limited number
of this edition hand signed by Nathan Fillion.
Please enquire for futher details.

© 1998-2010 Silver K Fine Art Pty Limited (ABN 61 005 884 748)
©1998-09 Silver K Fine Art P/L. All rights reserved, All images/animation throughout this site are copyright their lawful owners.